Dreaming of an exciting vacation in Europe? These places in the continent are unspoiled and people living there want to keep them as beautiful as they are.
Whether you prefer a hike in the mountain to enjoy mesmerizing mountain views or a leisurely stroll through colorful fields of lavender, the following places will surely inspire you to start packing for a trip. These gorgeous European locations, as you will see a few lines below, have got the full potential to upstage some of nature's finest spots.
Well, admittedly, it's never easy to pick a charming vacation spot that will fit the bill for you and your partner. Therefore, we'd love to help you out by talking you through 10 of might not be the best but Europe's most fantastic places.
10. THE 1,000-YEAR-OLD TATEV MONASTERY, ARMENIA
Tatev Monastery

This ancient, yet legendary monastery, would often get ransacked but even that massive earthquake, which shook things up a few centuries later, failed to bring it down.
Legend has it that the curious name of the monastery, nestled amid clifftops, was given by the mighty Father - "Tatev" means "little star."
9. MIR CASTLE, BELARUS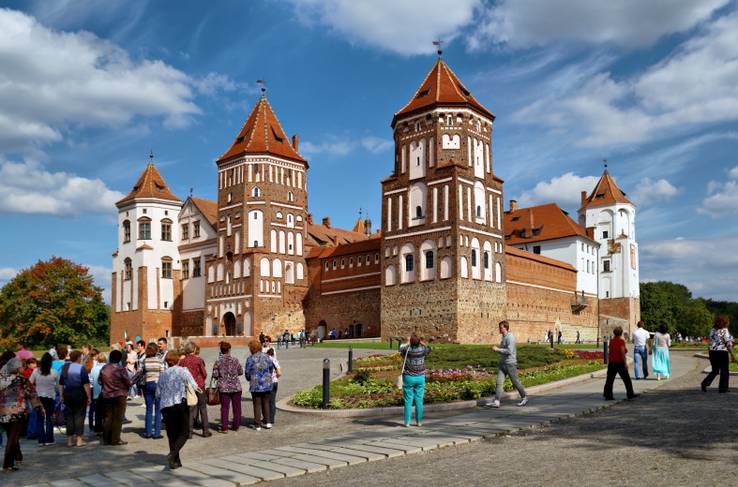 Mir Castle Complex



The Mir Castle Complex is a UNESCO World Heritage site in Belarus. It was built in an impressive Gothic style, and it's nicely combined with the elaborate Belarussian architectural designs and shapes. It's such a surprise that the facade turned out so pretty.
Also, more Renaissance touches were later added to the structure, making it all the more beautiful to explore. This unique Mir Castle is now home to a treasure trove of history, covering its aristocratic and "ghetto" origins during the World War II.
8. ALPBACH, AUSTRIA
The Alpbach
Situated in the western parts of Austria, this charming place has been referred to as one of the most beautiful villages in Europe.

This gorgeous village excites first-time travelers with lush green fields, peaceful atmosphere, and stunning landscapes. The area of Alpbach has also been recognized for its virtually perfect snow-caked ski runs and breathtaking hilltops.
7. LAGOS DE TRISTAINA, ANDORRA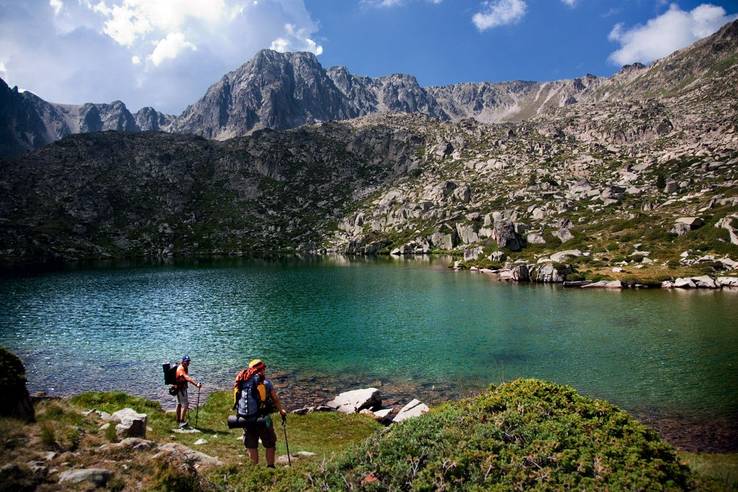 Estanys de Tristaina



These high-mountain lakes in Andorra can offer you is a jaw-dropping combination of perfectly fresh water and gorgeous, almost surreal views.



Following this three-mile route may seem like forever, but we promise you that it will take you to one of the world's most beautiful places.
6. SKAGEN SAND DUNES, DENMARK
Rabjerg Mile



For decades, this bohemian nation has been drawing inspiration from the Skagen's marvelous scenery, picture-perfect sunsets, and colorful fishing boats. As for the Rabjerg Mile and its dunes, they've been known to move a little every year.
Indeed, Denmark has got a full package of unique locations that are worth checking out, and these dunes are only the beginning of this journey.
5. PLIVA WATERFALL, BOSNIA-HERZEGOVINA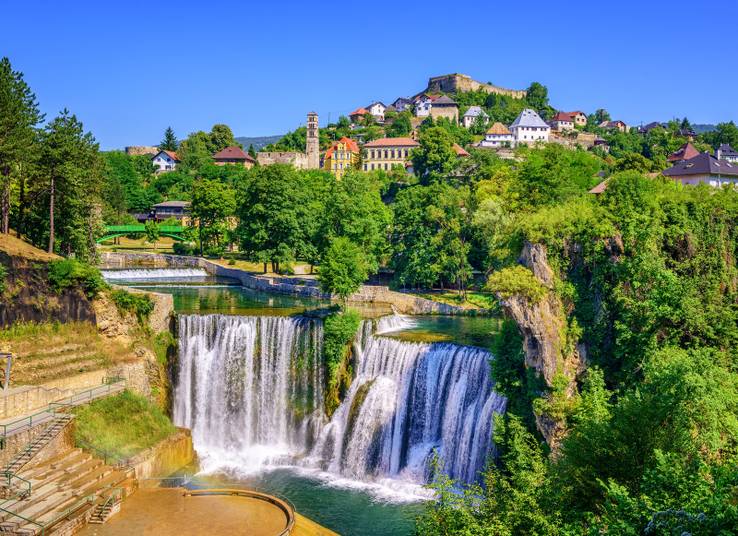 Pliva Waterfall



This surreal Pliva Waterfall is just as fabulous in person as it is in the pictures. This fantastic waterfall, located right in the center of Jajce, plunges into the River Vrbas, and it's one of the most beautiful sights you may ever see.
This place is quite easily accessed since it's only about two hours away from the small, yet charming town of Sarajevo. If you happen to be here in the first week of August, you may be able to marvel at its sheer beauty without being surrounded by crowds of curious travelers.
4. TALLINN, ESTONIA
Tallin, Estonia



Tallin may not sound as exciting as Paris; however, Tallin can also offer super modern glass skyscrapers, majestic manor houses, and gorgeous palaces.
Also, Tallin happens to be one of the continent's best-preserved walled destinations where you've got much of everything.
3. USHGULI, GEORGIA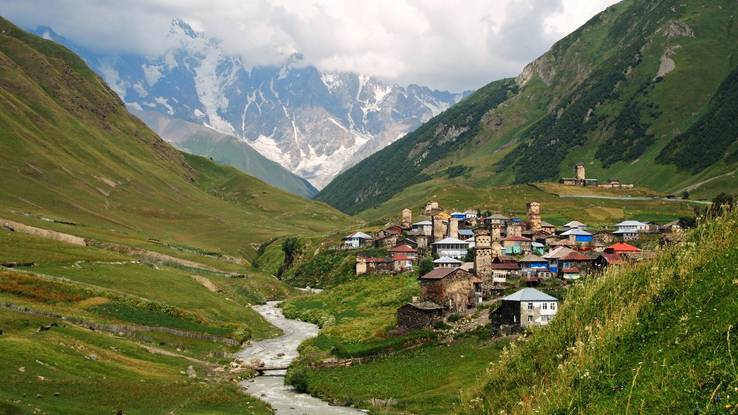 Ushguli
Ushguli is the highest village in Europe. This extraordinary village sits at over 7,100 feet above sea level - meaning that it's officially the highest settlement in Georgia and Europe.
This tiny, yet charming place is well worth the ride for its endless range of wall-to-wall views of the awe-inspiring Caucasus Mountains. Ushguli makes quite an idyllic spot for those interested in hiking or horse-riding all the way to the stunning and surreal Shkhara glacier. So, if this sounds like something you cannot wait for, then get your body and mind ready for a one-of-a-kind trip to Ushguli in Georgia. This unique village shows us exactly how to live above the clouds.
2. CHEMIN DE LA CORNICHE, LUXEMBOURG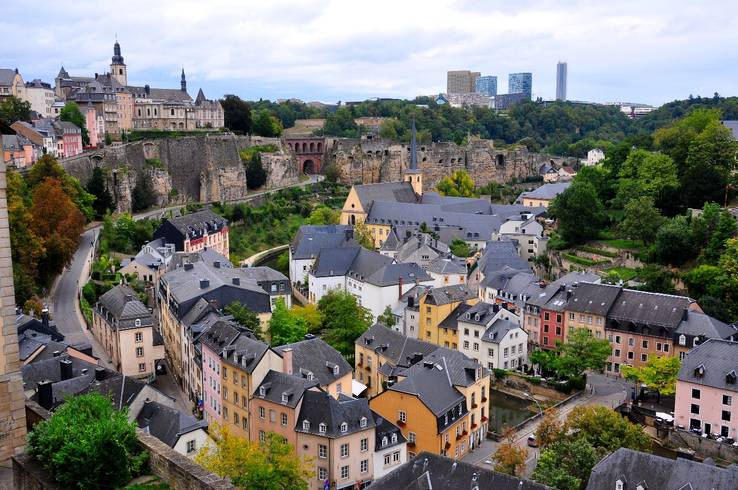 Chemin de la Corniche



This lovely promenade is not only a fantastic way to explore a tiny part of Luxemburg, but you'll be able to enjoy the view of beautiful river canyons, alongside the city's impressive fortress, known as the Wenceslas Wall.
Hailed as the continent's precious balcony, Chemin de la Corniche does look like a beautiful landscape painting, favored by many travelers.
1. NEUSCHWANSTEIN CASTLE, THE BAVARIAN ALPS OF GERMANY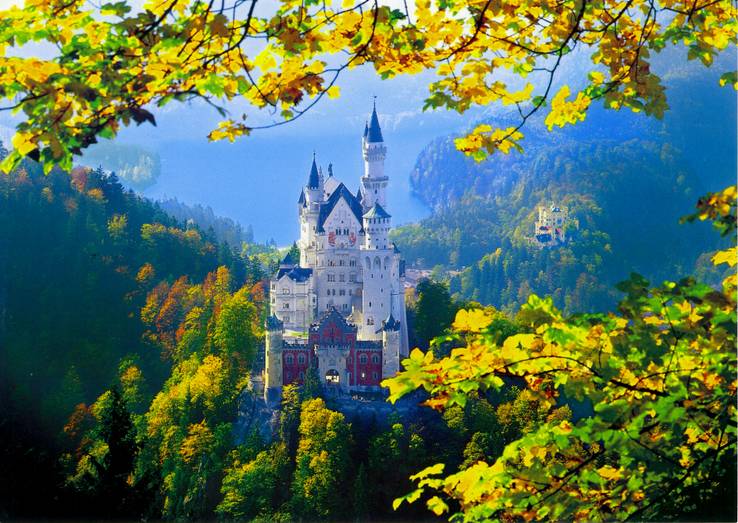 Neuschwanstein Castle



Our top choice? The surreal Neuschwanstein Castle in the Bavarian Alps of Germany.
Previously known as the New Hohenschwangau Castle, today this grand building happens to be one of the most beautiful places in Bavaria, Germany. This splendid building can be found only a few km from the Tyrolean border, and it's also known as the New Swan Stone Castle.

Before it became a much-loved tourist attraction in the Bavarian Alps, this Disney-like structure had been the superb recreation area of the young King Ludwig II. The king spent most of his adolescence precisely at this majestic castle in Bavaria.
Which of the list do you think you would want to visit in Europe soon? Tell us in the comment box!
Related: places to visit in europe in summer, list of places in europe, top 5 countries to visit in europe, must see places in europe before you die, best european cities to visit in winter, best places to visit in northern europe, europe bucket list, best european cities to visit in october 2018