This is one of the famous islands in the Philippines.
Kalanggaman Island
is known for its pristine, crystal clear water, white powdery sand, and long sand bars stretching on both sides of the island- the other side of the island is rocky and the opposite side is white sand.
KALANGGAMAN ISLAND
The island's name, Kalanggaman, was derived from the word langgam in Cebuano which means bird – because Kalanggaman island looks like a bird in flight when viewed from above.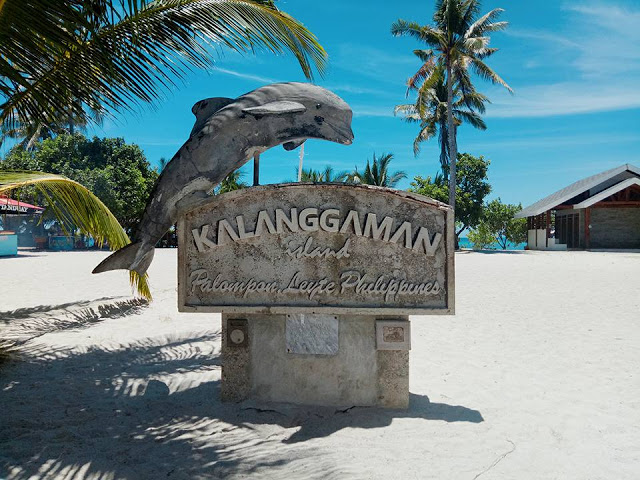 Kalanggaman Island, PALOMPON, LEYTE
HOW TO GET TO KALANGGAMAN ISLAND
Take a flight to Tacloban City, Leyte .
From Tacloban New Bus Terminal, ride a van going to Palompon. (Travel time is approx 3hrs)
Proceed to Ecotours Office. It is just walking distance from the van terminal in Palompon.
Hire a boat to Kalanggaman Island at the Ecotours Office. (Boat ride is about 1hr)
Kalanggaman Island, PALOMPON, LEYTE
REMINDERS
Make sure to coordinate first with Palompon Ecotours Office before scheduling a visit to Kalanggaman Island.
Bring everything you need before leaving Palompon. Market is just beside the EcoTours office.
Leave early if you're just planning a day trip. Bring tent and basic needs if you will stay overnight.
Always practice "Leave no trace" principle, bring all your trash back to the main island.
WHERE IS IT IN THE PHILIPPINES?
Watch this short video of Kalanggaman Island:
IMPORTANT NOTE: The rates, contact details and other information indicated in this post are accurate from the time of writing but may change without IMFWJ's notice. Should you know the updated information, please let us know by leaving a message in the comment box below.

WHERE TO STAY IN LEYTE:







how to get to kalanggaman island from cebu kalanggaman island tour package 2018 from tacloban kalanggaman island hotel kalanggaman island tour package 2019 from tacloban duptours tacloban to palompon palompon to kalanggaman travel time kalanggaman island wikipedia kalanggaman island tour package with airfare