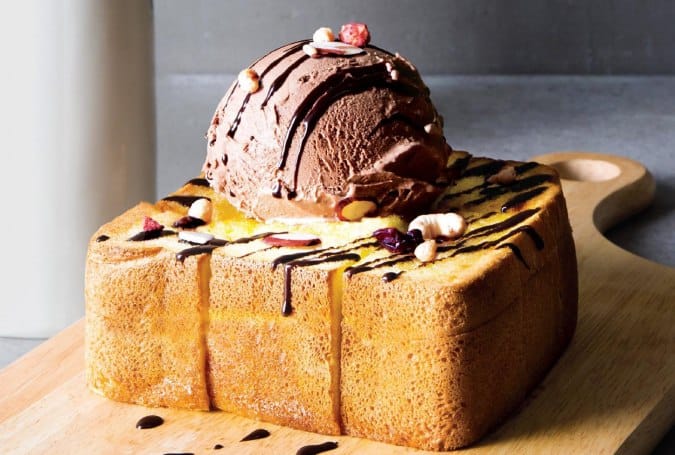 This Korean coffee shop opens a new branch in Pasig!
Originally from South Korea, Tom N Toms Coffee has established its presence in the Philippines. Most of their branches are located in Central Visayas - such as Cebu and Negros Provinces. They are now spreading out in Manila. This one in Pasig is one of their new stores.
This coffee shop is also known for its fresh baked pretzels.
ABOUT TOM N TOMS BRAND
TOM N TOMS Black
The premium brand of TOM N TOMS which you can enjoy single origin coffee THE CALYPSO. Providing the world dedicated single coffee and Black mixed coffee. Each customer can choose according to their preferences coffee and variety of other food menu as brunch with high popularity.
TOM N TOMS TOMSCOVERY
COFFEE & MARKET BRAND of TOM N TOMS are sell developed MD products and household coffee machines. A variety of related tea and coffee products are on sale.
TOM N TOMS Classic
TOM N TOMS means a space for cultural communication through aromatic coffee, delicious menu. It makes people meet, make people's lives more vivid to people's refresh body and soul. So we use TOM in our brand, which one of common name in people.
TOM N TOMS Kids
TOM N TOMS Kids is a special place that can be created precious memories with our kids with aromatic coffee and delicious menu. We provide a pleasant and relaxing environment to everyone with kids.
OTHER BRANCHES
Here's a list of Tom N Tom branches nationwide:
APM MALL
G29-G30 APM Centrale A soriano avenue, Maboro, Cebu City
BACOLOD
26TH AND LACSON STRE AND BACOLOD CITY, NEGROS OCCIDENTAL 1,2
D-Mall
Station 2 Main Road, Bgy. Balabag, Boracay Islaand Malay, Aklan
GAISANO MACTAN
M L Quezon Hwy, Lapu-Lapu City, Gaisano Mactan Island Mall, Lapu-Lapu City Cebu, Philippines
GREENERY
GREENERY MALL POPE JOHN PAUL AVE. KASAMBAGAN CEBU CITY, PHILIPPINES
U.P. TOWN
TOM N TOMS COFFEE, GROUND FLOOR UNIT 184(FOOD), U.P. TOWN CENTER, KATIPUNAN AVENUE QUEZON CITY, PHILIPPINE

WHERE IS ORTIGAS TECHNOPOINT ONE LOCATED
Ortigas Technopoint is just behind Ortigas Center located in Brgy. Ugong, Pasig City. This place can easily find on Waze and Google Maps. See the map below:
TOM N TOMS COFFEE - PASIG
Address: Ground Floor, Unit 8, Ortigas Technopoint One, Julia Vargas, Pasig City.
Facebook:
https://www.facebook.com/tomntomsmanila
Website:
tomntoms.com
Me and my team was invited to visit their Pasig branch. Will post another article as our review for it. Keep updated with our social media accounts!
UPDATE:
See my
personal review for Tom N Toms Coffee here
.

MORE ABOUT PASIG

VISITING PASIG SOON?
Related: tom n toms coffee menu, tom n toms coffee philippines, tom n toms coffee branches, tom n toms coffee franchise, tom n toms coffee manila, tom n toms coffee korea, tom n toms coffee dumaguete, tom n toms coffee cebu