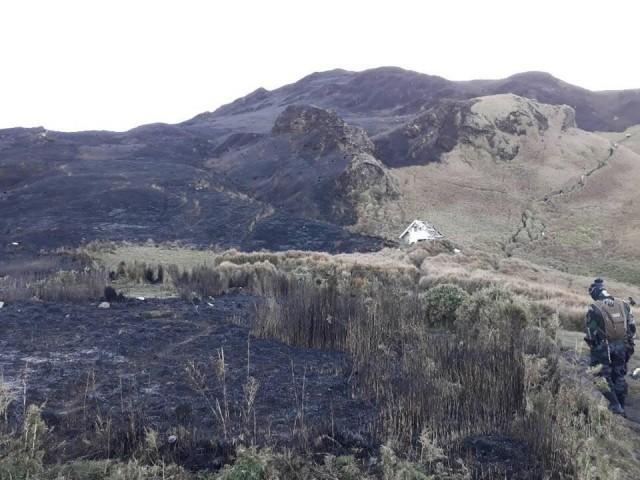 Do you remember the fire on Jan. 20 that damaged 5.9 hectares of grassland at Mount Pulag? The mountain trekkers who triggered the may end up paying P16 million and serving six years in prison.
Mount Pulag, the highest peak in Luzon, is a critical biodiversity area due to its rich plant and animal life.
The Department of Environment and Natural Resources (DENR) has filed a complaint against seven hikers in the office of the Benguet prosecutor for setting off the blaze that damaged 23,600 square meters planted with dwarf bamboo, said lawyer Rainier Laita, acting chief of the legal division of DENR Cordillera.
The trekkers' butane stove burst at a campsite. One of them panicked and threw the burning stove toward the grassland, causing damage estimated at P2.3 million. Their identities were not released to reporters.
Section 69 of Presidential Decree No. 705, or the Forest Code of the Philippines, states that any person who "sets a fire or negligently permits fire to be set in any forest could be jailed for less than six years and shall pay eight times the cost of the damage."
According to Roberto Cereno, director of the Training Center for Tropical Resources and Ecosystem Sustainability of the University of the Philippines Los Baños, dwarf bamboo grows only in Mt. Pulag and Mt. Halcon in Oriental Mindoro province.
After the fire, the park management immediately closed Mt. Pulag's Akiki trail leading to the Saddle camp and summit.
SEE ALSO
Your thoughts on this? Share it below.