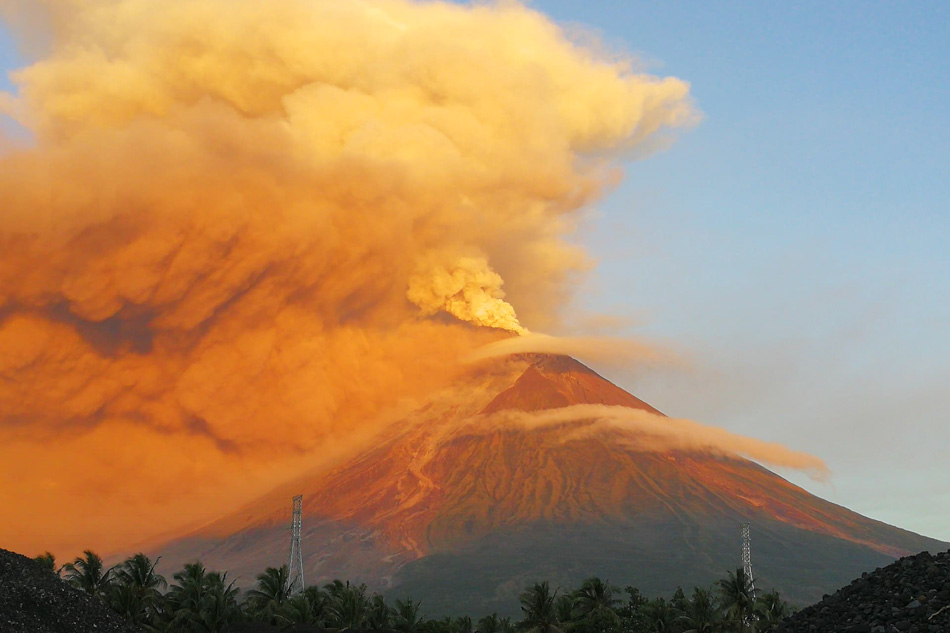 Wednesday Morning, January 24,2018 - Albay is greeted with golden sky during sunrise this morning.
Despite of continuous eruption of Mount Mayon, it still amazes not only the people of Albay, but the whole country and the whole world in witnessing its beautiful disaster.
This morning, the volcano spews ashes continuously as the sun rises on Wednesday. Alert level 4 remains hoisted over the volcano with Mayon producing rumbling sounds and pillars of smoke on Wednesday morning.
WATCH: Time-lapse of Mayon Volcano explosion
Your thoughts on this? Share it with us below.