This is your complete guide to a beautiful escape in Nasugbu, Batangas.
First weekend of December me, my family and our friends (
#TeamChill
) went to
Batangas
(unplanned) and didn't expect so much. However, we were mesmerized by the nature and the amenities of the resort.
Pico de Loro Cove or beach resort is lying along the shoreline of Nasugbu, Batangas. The place is developed and managed by an SM-owned company and named it Hamilo Coast.
ABOUT HAMILO COAST
Hamilo Coast aerial




Hamilo Coast is planned and designed in accordance with the highest quality of international real estate development and environmental standards. Its masterplan includes a variety of offerings such as low-density residential products, commercial, and tourism facilities built in harmony with the surrounding beach and forest environment.
Hamilo Coast is just one of the resorts in the Philippines that promotes sustainability.
ABOUT PICO DE LORO COVE
Pico de Loro Cove




Pico de Loro Cove is a premium leisure resort located in Nasugbu, Batangas and is popularly known for its pristine white sand beach, luxurious beach lifestyle, world-class facilities and amenities, and prestigious beach homes.
Composed of eight mid-rise residential buildings in four clusters – Jacana, Myna, Carola, and Miranda –Pico de Loro Cove's Lagoon Property Series surround a four-hectare saltwater man-made lagoon.
Durable and weather-resistant materials were used in the buildings allowing easy upkeep. Round the clock security, reliable utilities, property maintenance, and modern amenities give its residents the convenience and peace of mind they deserve. (Reference)
PICO SANDS HOTEL AND PICO BEACH
Pico Sands Hotel
Pico Sands
is the hotel inside Pico De Loro. Hotel guests have access to Pico de Loro Beach & Country Club facilities and the
Pico Beach
. A complimentary shuttle service is available to transport guests around Pico de Loro Cove.
NOTE: Do not be confused with Pico de Loro Cove and Mount Pico de Loro.
Mount Pico de Loro, also known as Mount Palay-Palay, is a dormant volcano in Cavite province on the island of Luzon, Philippines. The mountain rises to an elevation of 688 m above mean sea level and is the highest peak of the Mounts Palay-Palay–Mataas-na-Gulod Protected Landscape.
Watch our first day experience in Pico De Loro here:
BEFORE AND UPON COMING TO PICO DE LORO
Pico de Loro is a developed cove beach that has condominiums, hotels, restaurants, country club and exclusive membership beach club facilities.
We came here as guests. Prior to our arrival, we secure an Airbnb booking (a condo unit) and ready a payment for the entrance/day tour which is required for all non-members guests.
Upon arrival, you will be welcomed by the guards from the main gate which is kilometers away from the country club where the reception is located at. You will be asked for an email of invite that includes copy of your endorsement letter from the unit owner and a valid ID which will be scanned or photocopied by them.
I don't know how it works for those who are booked directly from Pico Sands Hotel.
After passing the gate, you will be instructed to go straight to Country Club where you all need to register your visit. You will be welcomed and accommodated by their reception staff and guide you for your whole stay.
We were given an ORANGE TAG that shouldn't be worn off during the whole stay in the resort. When we went outside for dinner, we were just checked by the guards at the gate and asked if we are going back.



ALSO READ: A Taste of Filipino Food at Kainan sa Dalampasigan in Nasugbu
Speaking of dining, we chose not to eat inside the resort although they have several restaurants here. We searched for most recommended place to eat in Nasugbu and we found Kainan sa Dalampasigan which is about 10 kilometers away from Pico de Loro. It only took us about 30 minutes the night we went there.
GUEST ACCESS



In additional to condo rental fee, there is also an entrance fee(good for the duration of your stay):
HIGH SEASON - During Holyweek
Adult: 1,500.00
Kids (4 to 12) : 600.00
*High Season (all weekends of March to June and December)
Adults: 1,300
Kids(4-12y/o)- 500
*Peak Season (All Weekdays Of March to June and December) and (All Weekend of July to November, January and February)
Adults: 1,200
Kids(4-12y/o)- 400
*Lean Season(all Weekdays of July to November)
Adult: 800
Kid(4-12y/o) : 300
Free of charge: 3y/o bellow
Entrance fee includes the usage of PICO BEACH, COUNTRY CLUB POOL, SHOWER ROOMS, LOCKER ROOMS, and SHUTTLE SERVICE AROUND THE VICINITY.
Plus, 1050 for the cash card. P1000 is consumable and P50 for the card. Valid for one year.


The CASH CARD (works like Timezone card) is the form of payment. Only 1 Cash Card will do for the whole group. It's not per person and it's optional. A minimum of Php 1,000 can be loaded to the cash card and it's ready for use to get beach and pool towels, renting jet skis and any other sports activities. Use this cash card also at the beach front Reef Bar/Restaurant and country club restaurant-Lagoa.)
They also have indoor activities and outdoor activities with extra charges.
Pico Beach Activities
Kayaking
Vollyball, football, Frisbee
Windsurfing
Banana boat
Water taxi
Jet ski
Snorkeling
Paddle board
Pony ride
Country Club Activities
Billiards
Basketball
Bowling
Badminton
Squash
Table tennis
and more...
OTHER THINGS TO REMEMBER
Guests are required to avail the 1,050 cash card which can be used during stay in pico, 50pesos is for the card itself and 1000 pesos consumable.
If you buy something in pico they does not accept cash, that is why they require guests to avail one cash card per group (not 1cashcard per person but one cash card for the whole group).
HOW TO BOOK A STAY AT PICO DE LORO
As mentioned above we booked an Airbnb for an overnight stay at Pico De Loro. Although this one that we booked was nice looking, I don't recommend it. Instead, you search for what you think is best for your stay. There are plenty of condo unit rentals you can see from Airbnb.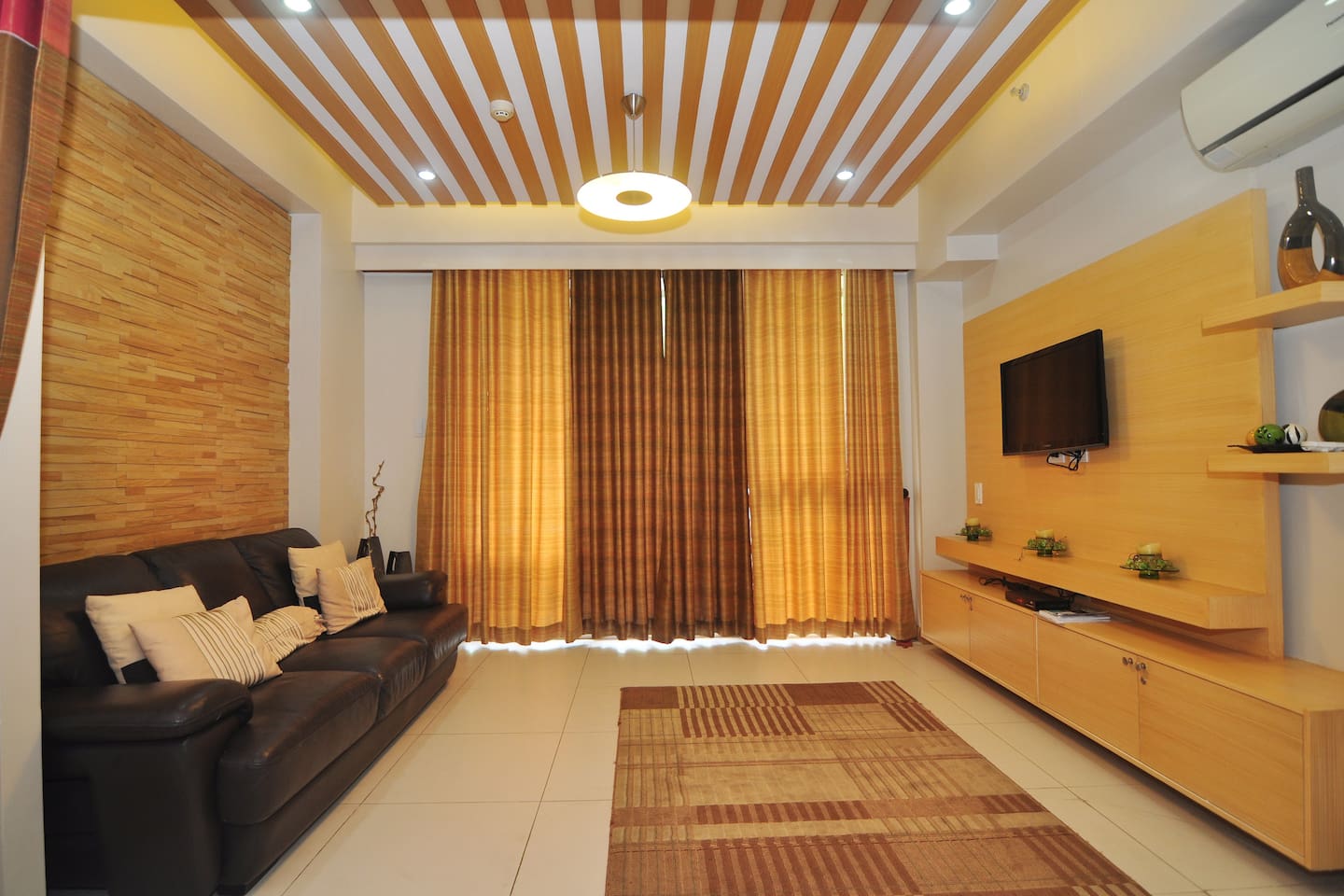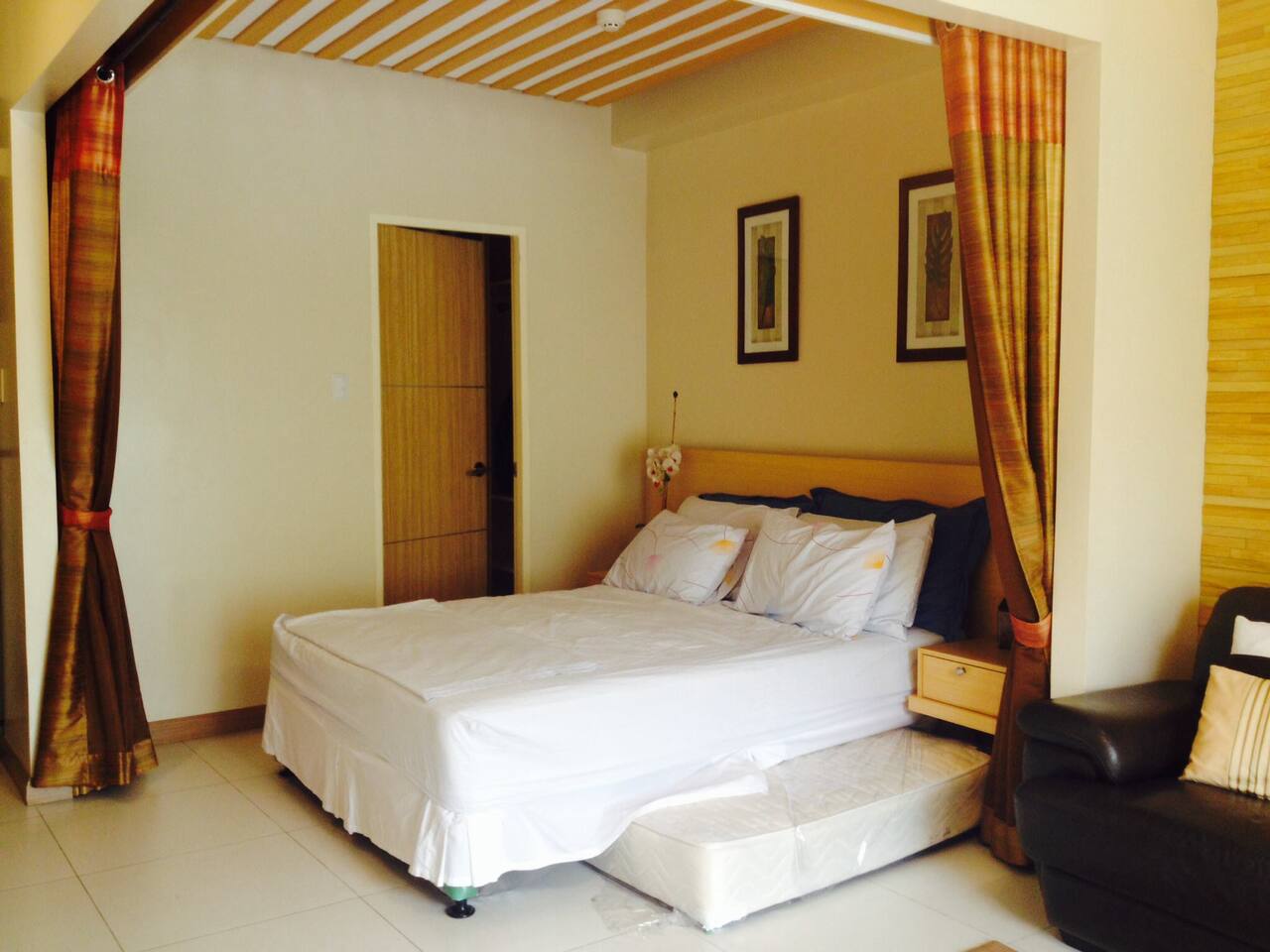 Standard check in time: 2pm
Standard check out: 12nn
In our case, we checked in a little early (at around 9pm) since we arrived at 8 in the morning from our 3-hour travel from Manila.
THINGS TO BRING TO PICO DE LORO
REMINDERS
There is Grab and Go convenience store located in country club and also we do have a KULTURA, (Souvenir shop) located in the lobby of Pico Sands Hotels and Beach Club. Both of them are quite expensive. Imagine, a can of soda for P50 each? A regular size of snack (like Moby, Nova, etc.) is around P50, too! So I suggest you bring all the things you need like water, food (snacks or anything you need to eat), towels (cause our Airbnb did not provide any) and a lot of money (cause anything inside will cost yo).
Parking is free. It is just a "first come, first serve" basis.
HOW TO GET TO PICO DE LORO
Honestly, I don't know if you can go here via public commute. However, if you have a vehicle with you, here are the directions from Manila to this Nasugbu, Batangas beach resort:
Route Option 1: Cavitex - Ternate – Nasugbu (approximately 73 kilometers, 1.2 – 2 hours)
From the Mall of Asia Complex, take Coastal Road and go straight to CAVITEX exit
From CAVITEX exit, go straight to Kawit going to Bacao Road and Tejero
Take the road from Petron gas station going to the town of Tanza pass by the town of Naic, until you reach Ternate.
Follow the main road leading to Puerto Azul, and then turn left to access the Kaybiang tunnel.
Enjoy the scenic view of Patungan Cove to your right until you reach the Hamilo Coast main gate.
RENT A CAR?
WHY BOOK WITH 12GO?
12go.asia is one of the leading transport online booking service in Asia providing an e-ticketing platform to passengers, travel agencies, airlines and transport companies. They work with over 500 transport operators in Asia. The idea behind their work is to make a transparent and easy e-ticketing for mid- and long-haul voyages as well as to cover all possible routing options e.g. ferry, buses, trains, flights, private transfers and minivans.
Route Option 2: Manila-Tagaytay-Nasugbu (Travel Time 2.5 – 3 hours)
Take SLEX (Southbound) headed toward Laguna.
Take the SANTA ROSA EXIT and turn right after the toll gate. Follow the Santa Rosa-Tagaytay road all the way to Tagaytay City.
Alternatively, you may choose to take the ETON EXIT (after SANTA ROSA EXIT).
After exiting the tollgate turn right and drive along Greenfield Parkway.
You will pass the road leading to Asia Brewery (drive straight) and the Eton City developments and will reach the junction with United Boulevard.
Turn left on United Boulevard and drive straight past the
Southern Luzon Hospital and Medical Center
Paseo de Santa Rosa
Make a right at the corner of Paseo de Santa Rosa and the Santa Rosa Market
Go straight until you reach the Santa Rosa-Tagaytay Road. Make a left on this road, you will pass by a branch of King Bee Restaurant.
Continue along the Santa Rosa-Tagaytay Road until you reach Tagaytay City.
Once you're along Aguinaldo Highway in Tagaytay City, you will pass: Josephine's Restaurant & Taal Vista Hotel
When you reach the Junction of Balayan (Caltex Station at the right), turn right again to go to Nasugbu. You will pass Central Azucarera de Don Pedro on your left side.
When you reach the Shell Gas Station (left side), turn right to go to the Nasugbu Town Proper.
Go straight until you reach the road that will take you uphill. You will pass by the "Barangay Wawa" arch and the following developments:
Canyon Cove
Kawayan Cove
Terazzas de Punta Fuego
Tali Beach Club
Peninsula de Punta Fuego
Go further uphill until you reach Pico de Loro by following the yellow signages of "Hamilo Coast/ Pico de Loro Cove."
Pico de Loro Hamilo Coast
Address: Brgy. Papaya, Nasugbu, Batangas
Overall, our whole stay at Pico de Loro was fun and something that we will remember someday. Thanks to our friends who made it more special to us. :)
This is part of my Batangas Trip 2019.



Did I mention that they have a spectacular sunset here?
Frequently Asked Questions (FAQs) About Pico De Loro
How much is the entrance fee at Pico de Loro?
The guest fee at Pico de Loro should be paid upon arrival. It varies per season, the guest fee for an adult on a weekend is PHP 800 (lean season), PHP 1,200 (peak season), PHP 1,400 (high season), and PHP 1,600 during holy week. Children below 4 years are free of charge.


Who is the owner of Pico de Loro?
Majority of the shares belong to Costa del Hamilo, the owners of the land and the estate management company," says August Samala, general manager for the beach and country club and the residences. "The hotel is a locator in Pico de Loro. We have to coexist with the country club so guests can enjoy the facilities.


Are pets allowed in Pico de Loro?
Pets are not allowed on the beach.


Is Pico de Loro man made beach?
Composed of eight mid-rise residential buildings in four clusters – Jacana, Myna, Carola, and Miranda –Pico de Loro Cove's Lagoon Property Series surround a four-hectare saltwater man-made lagoon.
Here's a video clip of our 2nd day here: