This Korean restaurant will fill your tummy and your eyes with awesome view from Taguig.
If you are someone who is looking for a place to chill and to hangout with your friends, this overlooking restaurant located inside
Acacia Estates
is a must visit!
MS. ANNE KOREAN HEALTHY FOOD
Ms.Anne Korean Healthy Food
is a Korean-Filipino restaurant that serves mainly
Korean food
with a twist of Filipino taste.
Ms. Anne started the business in 2015 out of her passion for cooking. She is know to be the "REYNANG LANGGAM" or queen ant of the business as she is hardworking and really passionate about her vision to feed each and every customer with their fastfood favorites but with a healthy korean twist.
She worked in Korea before and has come to adapt and love their food and thought of bringing this here in the Philippines.
THE FOOD
They offer UNLIMITED (buffet), SINGLE ORDER and GROUP MEALS. Their food is mainly Korean style, from fried chicken, bibimbap, samgyupsal and more. They serve their food into BENTO while you can grill your own samgyupsal.
THE AMBIANCE
Aside from good food, this place gives you a breathtaking view of Taguig downtown where you can see the skylines of McKinley Hill, Bonifacio Global City (BGC), Ortigas Center and Rizal Province at afar.

Overlooking Taguig
They are located at Penthouse (P) which is technically 21st floor of Ivory Building inside Rosewood Pointe in Acacia Estate which is just near Levi Mariano Avenue (Pedro Cayetano) where the new Taguig City hall is under construction.
Inside is airconditioned and still spacious like the veranda. Me and my team went their at 7 pm and the atmosphere is open air or al fresco.
MENU
Below is the list of menu of MAKHF: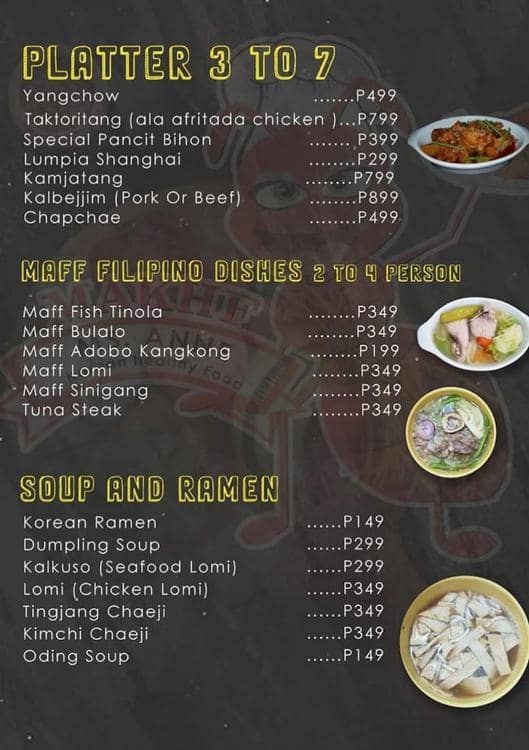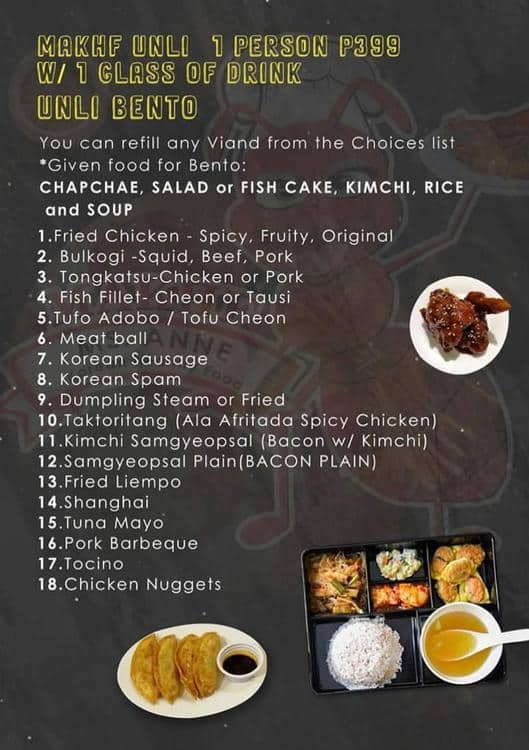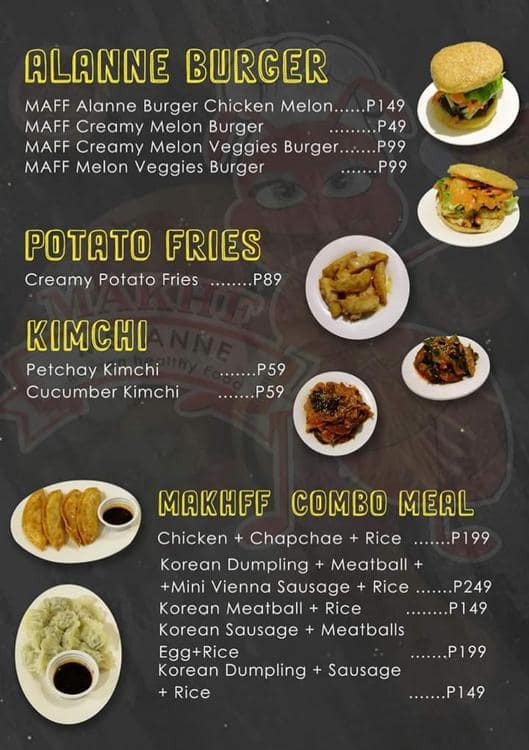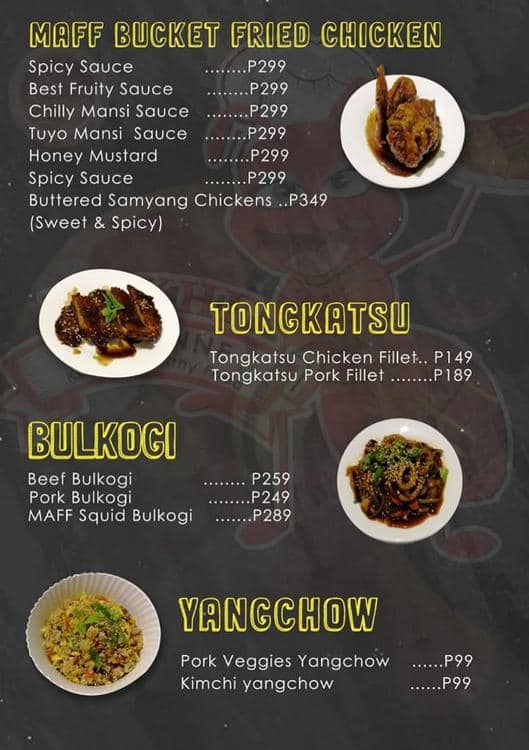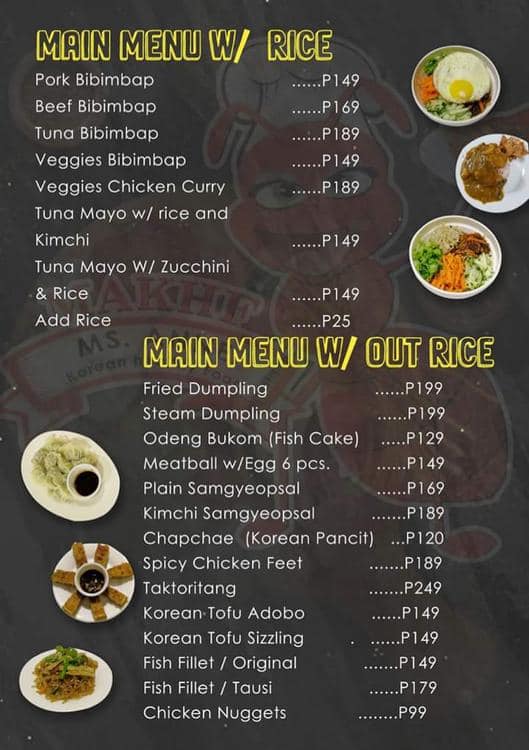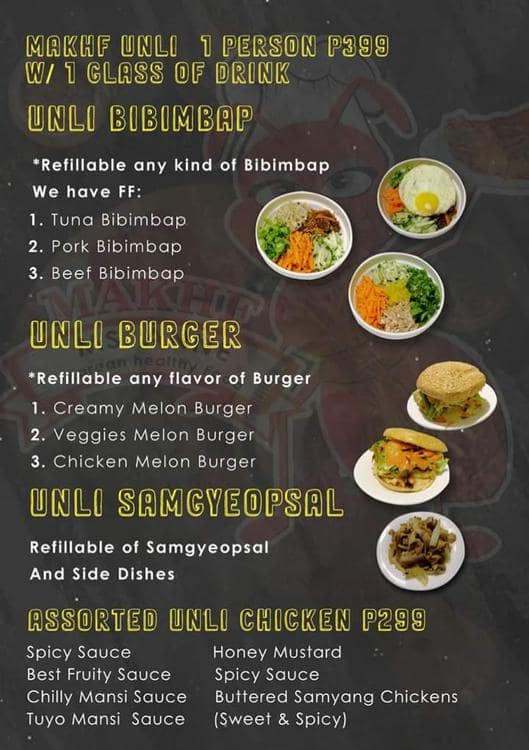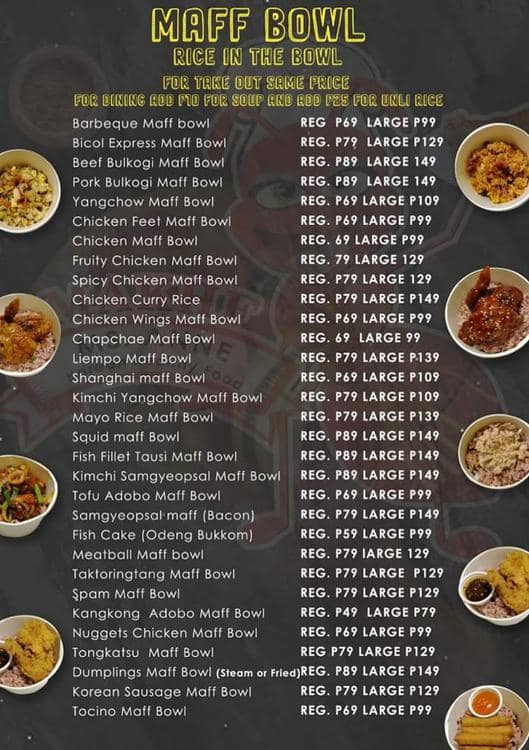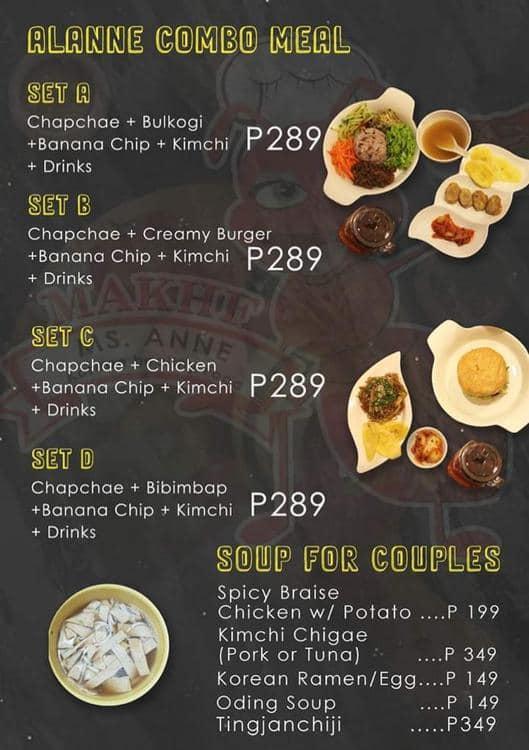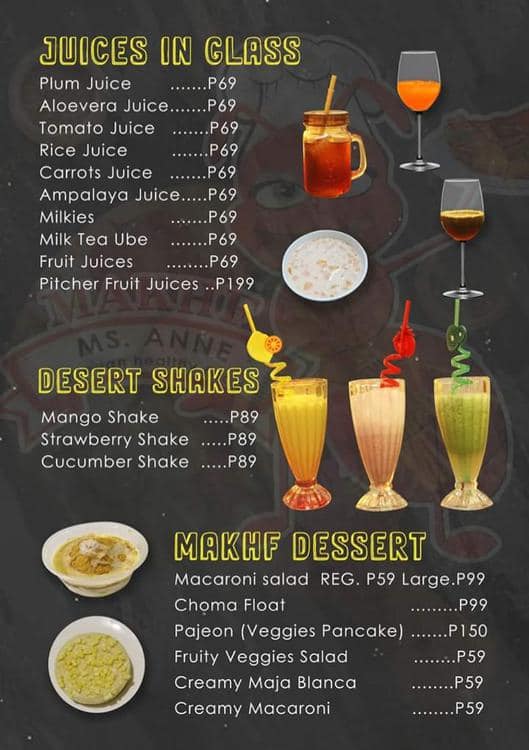 HOW TO GET THERE
Ms. Anne Korean Healthy Food is located near Levi B. Mariano Ave. which is adjacent to C5 Road (near BGC and Palar tunnel) that's why it is very accessible to commuters and travelers.
Via Public Commuting
If you are coming from McKinley, BGC or anywhere from C5 - take a jeepney ride (there are PUJs with FTI-Guadalupe and FTI-Market Market routes) and drop off BCDA (Diego Silang). Look for a tricycle bound to TUKTUKAN and drop off Acacia Estate.
If you are coming from the east part of Taguig (Tuktukan-Sta. Ana-Tipas area) and south part (Signal Village-Bicutan-Bagumbayan), just take a ride bound to Pasig (or Pateros) drop off Levi Mariano (7 Eleven) and look for a yellow tricycle that can take you to Acacia Estate. Alternately, you can ask for a special ride from a tricycle.
If you are coming from Pasig - take a jeepney ride bound to Taguig, Bicutan or Bagumbayan. Drop off Levi Mariano and do the same as above.
So once you arrive to Acacia Estate, take a walk from the gate to Ivory Building (ask the guards for directions). Once you get into the building you can just take a lift to Sky Lounge.
If you are bringing a vehicle you can search them on both Google Maps and Waze. However, parking is limited inside Acacia Estate.
Ms. Anne Korean Healthy Food
Address:
Sky Lounge Ivory Building, Rosewood Pointe, Acacia Estate, Ususan, Taguig City
Business Hours:
24/7 OPEN
Facebook:
Ms.Anne Korean Healthy Food
We'll definitely visit again here (maybe day time to give you a different look.
Note: This is a sponsored dining with Ms. Anne Korean Healthy Food. All views, posts and opinions shared here are my own.
OTHER KOREAN GRILL RESTAURANT TO TRY, TOO
IMPORTANT NOTE: The rates, contact details and other information indicated in this post are accurate from the time of writing but may change without IMFWJ's notice. Should you know the updated information, please message us on Facebook.




WHERE TO STAY IN TAGUIG:







samgyupsal bgc high street best korean restaurant in bc korean restaurant near me samgyupsal in bgc unli samgyupsal in bgc daraejung korean restaurant sariwon bgc menu affordable samgyupsal in bgc