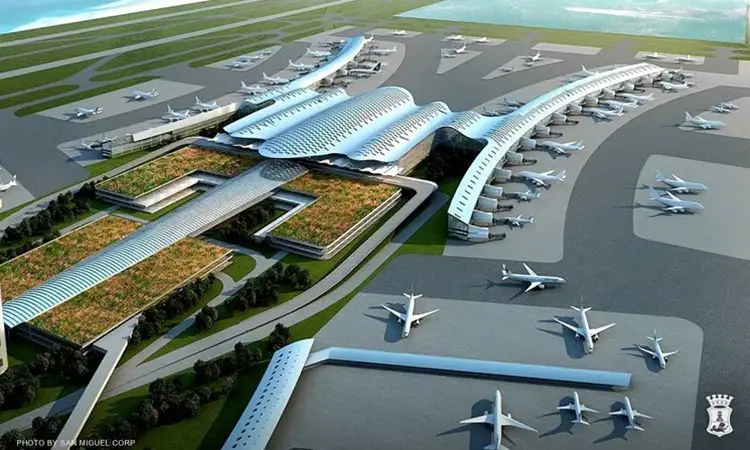 And it's big, really big.
Were you aware that there were plans of cooking up an airport in Bulacan? Well, back in 2016, a number of diversified businesses had proposals in building an international gateway/airport in
Bulakan
town. Aside from the Sangley Airport, the construction of this airport is to relieve congestion in the famous Ninoy Aquino International Airport (NAIA).
The New Manila International Airport
As per the Department of Transportation (DOTr), this new airport is to be known as the New Manila International Airport. Because of the fact that it's just in the north of Metro Manila, the name suggested is just fit for it.
The New Manila International Airport is to be built on a 2,500 hectare seaside area in the Bulacan province. In addition to that, it's going to have four (4) parallel runways plus a single terminal that would be servicing 100 million passengers on an annual basis.
As per the DOTr, the contract price for the New Manila International Airport is at P735.6 billion. The airport has taken the San Miguel Holdings Corporation to be the builder of the airport. No other contenders were present.
In addition to the 2,500-hectare area, the land involves constructing a tollway that is 8.4 kilometers (km) long. This tollway will be connecting the famous North Luzon Expressway (NLEX) to Marilao, Bulacan; this will be for the purpose of easier access to the New Manila International Airport.
As per the DOTr, the notice to proceed for the project to begin construction will be issued and given on the first (1st) week of September. They said that by then, the business will be the one tasked of design, construction, as well as financing the airport.
Ramon Ang, San Miguel Corp. President and Chief Operating Officer (CEO) expressed his thanks and gratitude to President Rodrigo Duterte for approving of this project. He said that with the project, he is bringing this historic and groundbreaking project to reality.
Ang, together with all of the San Miguel Corp. wishes to pursue this project as soon as possible.
ALSO READ: