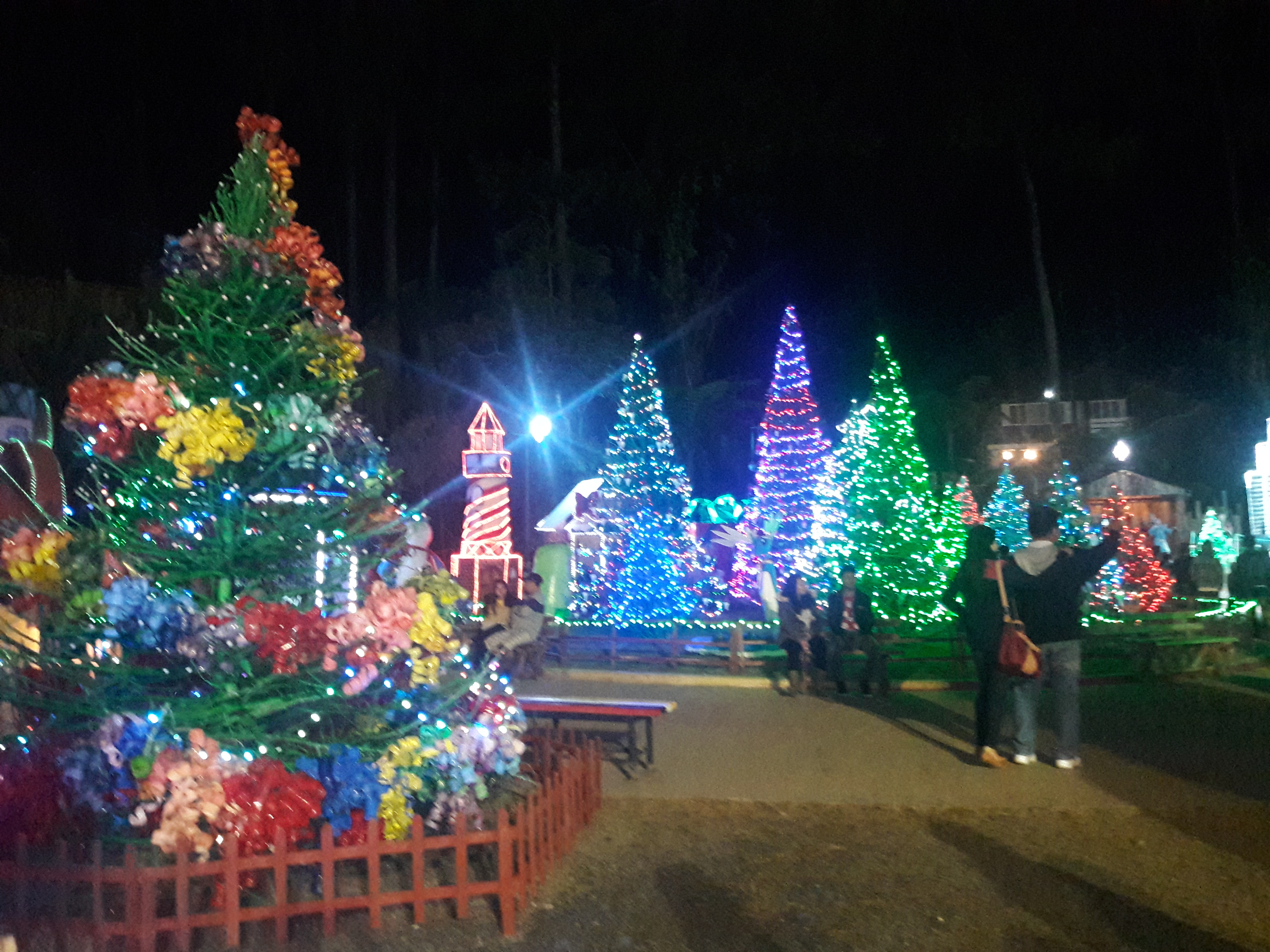 This Christmas Village in Baguio will bring you in Singapore!
Baguio Country Club's Christmas Village showcases Christmas shows in different themes every year.
The Christmas Village hopes to give those who cannot afford to travel abroad to at least feel a semblance of a "white Christmas" as experienced in other countries.
ACTIVITIES
Nativity Pageant
Snow fall
Picture taking with Santa
Wishing Wall
Live Musical Entertainment
ENTRANCE FEE
Php. 120 -Adults
Php. 50 - Children (4-12 y.o)
Php. 85 - Senior Citizen
PWD - Free of charge upon presentation of the required card
BCC Members - Free of charge upon presenting Membership Card
HOW TO GET TO BAGUIO COUNTRY CLUB
Via Private Vehicle
You can search Baguio Country Club on both Google Maps and Waze app.
Via Public Transportation
You can hire a taxi for about P60+.
You can also ride a jeepney going to Mines View Park, stop at the Pacdal Circle and walk your way to Christmas Village.
There are also jeepneys with sign to Country Club.
Baguio Country Club's Christmas Village
Address: Country Club Rd, Camp John Hay, Baguio, Benguet
Schedule: Open from 2:00pm to 10:00 pm from Monday to Thursday, 2:00 pm to 11:00 pm from Friday to Sunday including holidays From October 27,2018 to January 6, 2019
NOTE: To avoid inconviniences, please be informed that rubber slippers typically worn in the beach, house or bathroom, regardless of price and brand, arr NOT allowed. Further, food, drinks and pets are likewise NOT allowed, BCC reserves the right to close the Christmas Village during inclement weather.
READ MORE:

IMPORTANT NOTE: The rates, contact details and other information indicated in this post are accurate from the time of writing but may change without IMFWJ's notice. Should you know the updated information, please let us know by leaving a message in the comment box below.
WHERE TO STAY IN BAGUIO:
Related searches: christmas village baguio 2018,
how to go to christmas village baguio,
christmas village baguio 2018 schedule,
christmas village baguio 2017 schedule,
baguio country club christmas village 2018,
christmas in baguio blog,
christmas village baguio 2018 opening,
baguio snow 2018