Yes, the long-time polluted Manila Bay dressed up with white sand.
MANILA BAY REHABILITATION PROGRAM
DENR said that they planned to put white sand on the 500-meter portion of the bay walk on Roxas Boulevard under the Manila Bay Rehabilitation Program.
Old photo of Roxas Blvd and Manila Bay
WHITE SAND FILLING CIRCULATING ON SOCIAL MEDIA
Photos and videos have begun to circulate social media showing trucks full of white sand and sand dunes on the precipice of Manila Bay.

Along the shore, white sand is being spread across the ground near where the water meets it. Watch this:






WHAT IS MANILA BAY
Manila Bay used to be an integral part of the country's capital, serving both as a strategic advantage during times of war and as a scenic view during more peaceful times. With an area of almost 770 square miles and a coastline of 118 miles, Manila Bay was also home to a biodiverse system, with upland forests, a mangrove, mudflats, coral reefs, and more.
THE DOWNFALL OF THE BAY
But that picturesque esplanade is long gone, becoming a health hazard when the Department of Energy reported an alarming average of 330 million MPN (most probable number) of fecal coliform in its river mouths. The baseline level is 100 MPN.
People flocked on the shore of Manila Bay
Manila Bay remained a favorite playground of boat enthusiasts, with even the Manila Yacht Club using the area since 1927.
MANILA BAY DURING MODERNIZATION
As Manila continued to modernize after the war and more people moved into the metropolis, citizens sought Manila Bay as the venue for R&R, treating it akin to a beach.

In the 1950s and '60s, the Manila Bay strip rivaled the North Shore Drive in Chicago and the Bund in Shanghai. Matorco double deckers traveled this route to go from Luneta to the end of Parañaque and vice versa.






THE REVIVAL
The Department of Environment and Natural Resources (DENR) also recently issued a notice of inspection to as many as 100 businesses suspected of discharging untreated wastewater into the Manila Bay.

A water sampling conducted by DENR revealed that some restaurants, medical facilities, and the zoo leaked massive amounts of wastewater into the bay.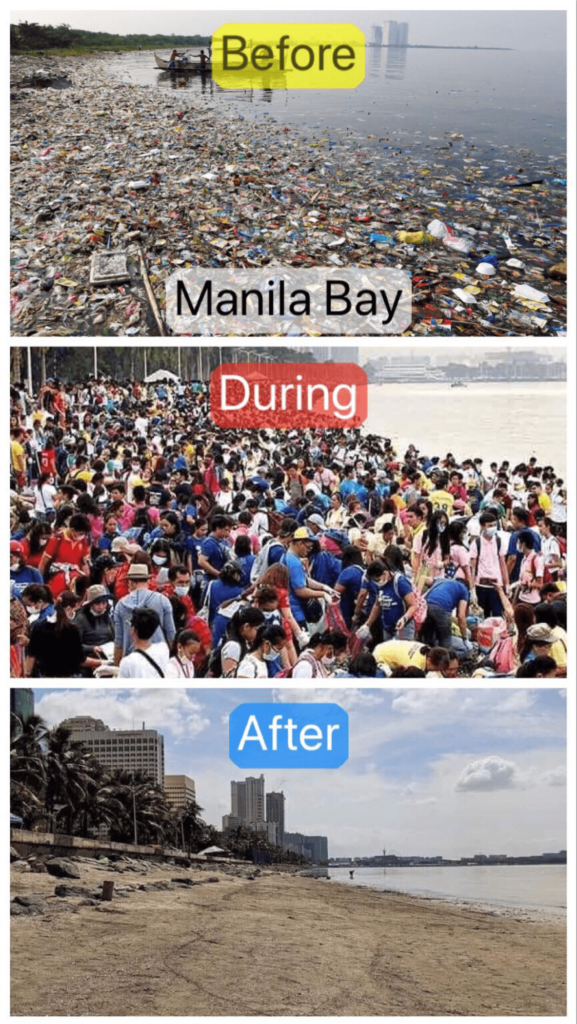 ATTRACTIONS TO SEE IN MANILA
RECENT REHABILITATION
This prompted the government to finally take rehabilitating Manila Bay seriously, starting on January 27, 2019. The rehabilitation will be in three phases, starting with cleaning up the bay and the sewage system, then relocation and infrastructure, and finally, making sure that the law is enforced and cleanliness maintained. If the DENR's "Manila Bay Action Plan" works, the bay will be swimmable again by December 2019.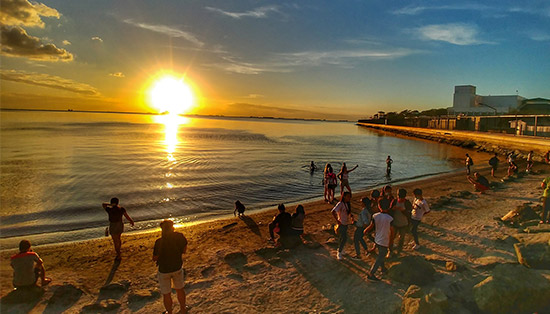 Manila Bay today